Weekly Bitcoin News Roundup: Bitcoin Whales
Bitcoin (BTC) started the week off full of optimism, with the price rising almost 1,000 USD in the first two days of the week, moving from just under 9,800 USD to just over 10,700 USD. While the price dipped back slightly, it stayed mostly steady through the middle of the week, before it then rose again, only to drop sharply on September 6, dropping over 500 USD in the course of a few hours. While the week closed above where it opened, the Bitcoin price unfortunately lost many of the gains it made. While it was a somewhat bumpy ride during the week itself, ultimately start to finish, not much changed.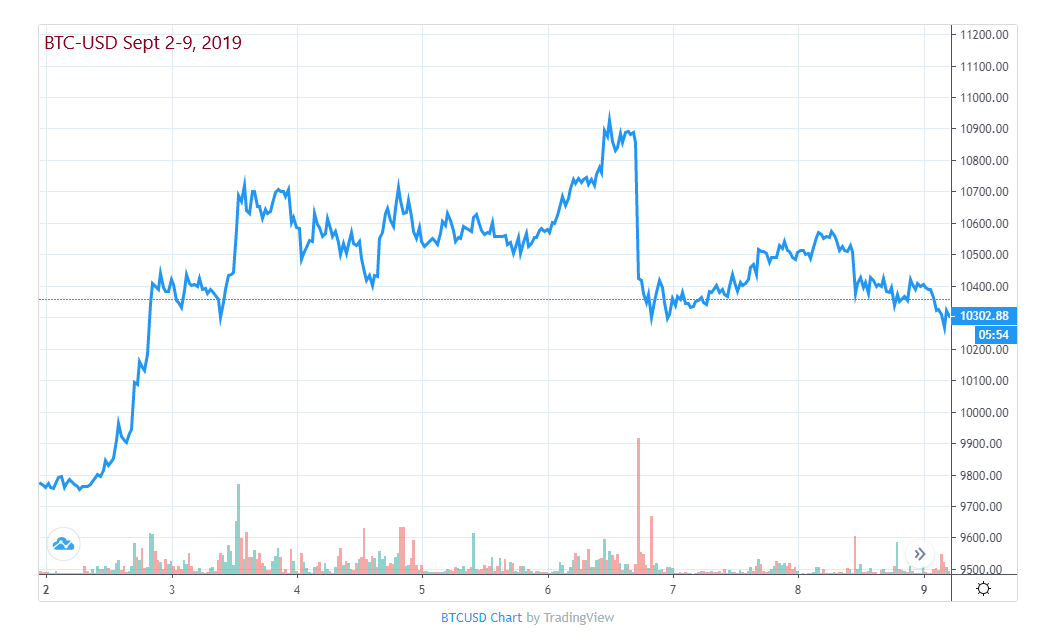 A Bitcoin Whale of a Tale
On most people's minds this week, or at least on the minds of people who follow and buy Bitcoin, was the mystery of 1 Billion USD in cryptocurrency that was moved in a single transaction to an unknown wallet. 94,504 BTC was moved to a wallet, paying a mining transaction fee of 700 USD. Of those coins, 53,000 of them came from one source.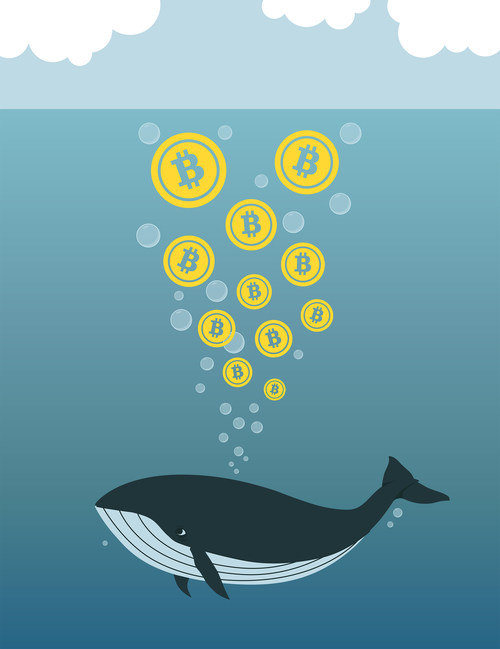 Thanks to Bitcoin being on a public ledger (aka the Blockchain), seeing transactions and what coins are being moved is easy when it comes to cryptocurrency. After all, miners are the ones confirming the transaction. Bitcoin whales refer to extremely large transactions, usually by institutions, though with the anonymity of wallets, it's impossible to know, and are followed and reported on Twitter.
One of the interesting things about this particular transaction is the reaction to the mining fee received. Though 700 USD is practically nothing compared to the 1 Billion that was moved (and practically nothing compared to the bank fees one would incur moving that amount of money), many people were surprised by it, asking why it was so high. Others were quick to jump in to remind people that fees are often set by the sender himself. If you want to send your transaction quickly, you pay a higher fee; if you don't mind waiting a bit, you can set your fee much lower. Personally, we would be willing to pay a higher fee to see 1 Billion USD to reach its destination quickly and safely.
It will be interesting to see if the recipient of the 94,504 BTC comes forward—and some people are speculating it has to do with Craig Wright—but that wasn't the only large sum transferred this week. Other notable Bitcoin Whales include 100 million USD worth of XRP transferred that same day, and another 50 million USD of BTC transferred a few days later, all from unknown wallets to unknown wallets. Many people are attributing the big money moves to the launch of Bakkt.
Bitcoin Crime & Punishment
Whale Alert also announced this week that it was teaming up with BitcoinAbuse.com to help keep the Blockchain crime-free. Individuals can use the site to report wallet addresses used by scammers, hackers, and blackmailers, as well as to check third-party wallets they're requested to send money to. The idea behind it is that with enough monitoring and reporting (the site tracks where reported coins go next), eventually crypto criminals will misstep and be caught. As fraud is rampant in the cryptosphere, it's a good idea to check a wallet before you send coins to it, especially if you're working with a Bitcoin broker or investment advisor. Of course, new wallet addresses can be generated for free, so it's impossible to catch every one of them. However, it's a good start, and what's especially exciting about it is that it keeps in the spirit of cryptocurrency by relying on a peer-to-peer reporting system. In other crime-fighting news, Elliptic, a crypto sleuthing firm that traces illicit coins, raised $23 million USD this week to expand into Asia and continue its efforts to keep the Blockchain safe.