How to Buy Ripple (XRP)
Ripple has gained a lot of attention and value in the fintech space. Some speculate that Ripple could one day replace the traditional banking system's SWIFT inter-bank payment system.
At Coinmama, we've noticed increasing numbers of buyers for Ripple's digital asset, XRP, since it was released in 2012. However, as Ripple differs substantially from the way most cryptocurrencies work, we believe it's important that our potential buyers should be aware of what makes Ripple unique.
This guide aims to give you a clearer understanding of the Ripple company and XRP token, before covering exactly how to purchase XRP.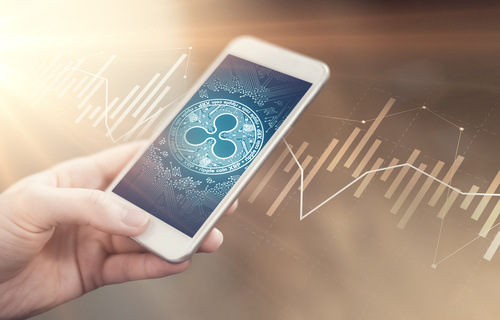 What is Ripple?
Many people mistakenly believe that "Ripple" and "XRP" are interchangeable terms. However, they're actually quite different things.
Ripple is a payment protocol, which functions as a real-time gross settlement system (for transferring large sums between financial institutions), an exchange (for currency and other conversions) and a remittance network (for sending payments). Note that this Ripple is therefore both more and less than a cryptocurrency.
The original platform, known as Ripplepay, pre-dated Bitcoin by 5 years and had some interesting features, although it lacked Bitcoin's decentralized properties. The Ripplepay system was substantially altered in 2011. This new version of Ripple can be compared to a cryptocurrency in which mining is replaced by a consensus system, maintained by trusted validators.
From 2014, the protocol began to specialize in its current role as a payment system for banks. Besides XRP, the protocol supports tokens that represent established stores of value such as: fiat currencies, commodities, and cryptocurrencies.
Within the protocol there are three major products:
xCurrent is their solution for processing payments,
xRapid is a solution used to source Liquidity, and
xVia is used to send payments.
What is Ripple Labs Inc.?
The company behind the Ripple protocol is Ripple Labs Inc. It's an American financial technology firm, founded in 2004 as Ripplepay. It became OpenCoin around the time that the Ripplepay protocol became Ripple. The company was then renamed to Ripple Labs in 2015.
Behind Ripple Labs Inc. are several experienced industry professionals and experts:
Brad Garlinghouse – CEO of Ripple Labs, a former AOL and Yahoo! executive
Cory Johnson – Chief Market Specialist, a former hedge fund manager and Bloomberg journalist
David Schwartz – Chief Cryptographer, who developed solutions for the NSA and CNN
For more information about the Ripple Lab's team, click here.
In recent years, the company has gained interest and created partnerships with numerous financial institutions. The German bank, Fidor, and American bank, CBW, were the earliest banking partners for Ripple. Since then, Ripple Labs has partnered with numerous other banks and financial companies, mostly for research and testing purposes.
This spreadsheet contains all relevant partnership details.
What is XRP?
XRP is a digital asset created and issued by Ripple Labs Inc. This digital asset is therefore not mineable. XRP is divisible to six places and 100 billion units of XRP exist. There are only 39,262,444,717 XRP in circulation as of 11 July 2018. While anyone can purchase XRP, Ripple Labs owns about 61% of the total supply.
Much of this balance in held by Ripple Labs in special escrowed accounts, which ensure that funds are distributed according to a specific timeframe. This mechanism prevents the company from dumping their XRP holdings and so crashing price.
Due to its large holdings, the company has a significant influence over the performance of this digital asset. The company has also been known to freeze funds.
While financial institutions have shown interest in Ripple Lab's solutions, the XRP token is still too volatile for widespread banking usage.  Banks are therefore more likely to use other digital assets created on the Ripple protocol.
The XRP Ledger that the XRP digital asset runs on is highly efficient, although centralized. The XRP ledger can handle 1, 500 transactions per second and is said to be able to scale to match Visa's 50,000 transactions per second. XRP also has the third highest market cap within the cryptocurrency space, at around $17 billion at the time of writing.
It's good to remember that the Ripple network doesn't require XRP as a utility token, store of value or medium of exchange. XRP is therefore not required for participation in the Ripple platform.
To help ease confusion on this point, Ripple Labs recently tweeted regarding the distinction: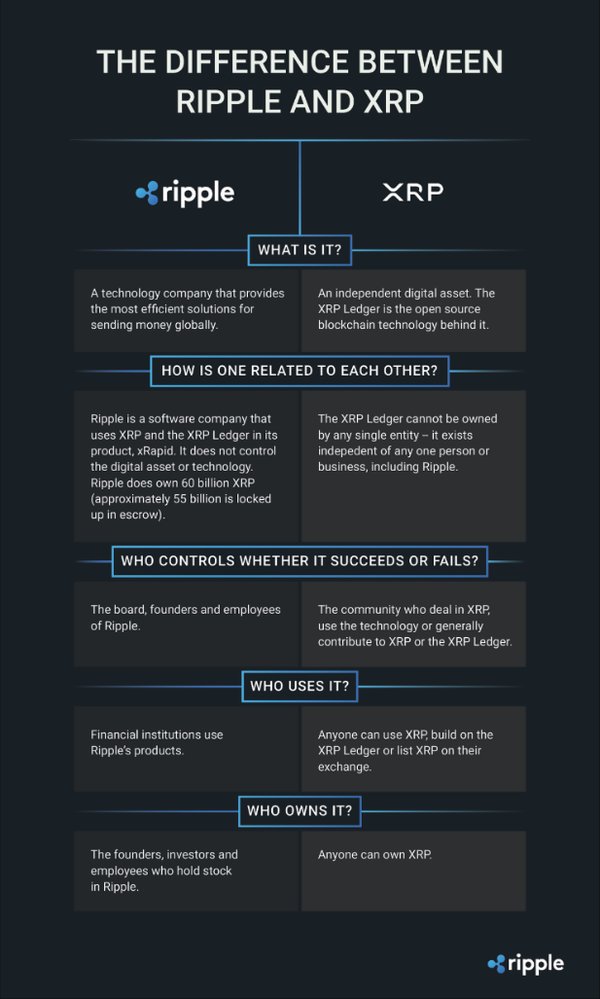 Ripple Controversies
Ripple Labs has had multiple issues over the years. In early 2015, the company was fined $700,000 by the US Financial Crimes Enforcement Network (FinCEN) for violating the Bank Secrecy Act. In response, Ripple Labs took corrective measures to ensure the compliance of the Ripple payment protocol.
In May 2018, a lawsuit was filed against Ripple Labs by an investor claiming that the company is in breach of US securities and Federal laws. This investor is known to have lost significant funds while trading XRP. The case is still on-going and the verdict may impact XRP's price.
How to Buy Ripple (XRP)
If you're looking to buy Ripple (XRP) with your credit or debit card, then Coinmama facilitates this in a few simple steps:
Create your Coinmama Account:
Head to the Coinmama website.
If you already have an account, just sign in.
If you're a new user, select the blue "Sign Up" tab. You'll need to enter your email, password, first name, last name and country of residence.
For more information on how to create an account, click here.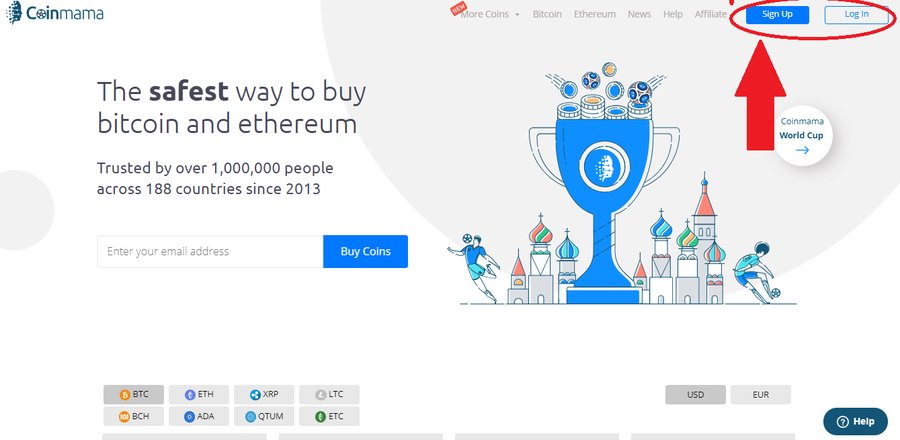 Verify Your Account:
To purchase XRP, you need to become verified.
It's necessary to upload your national ID, passport, and various other documents, depending on which level of verification you wish to reach.
For more information on how to verify your account, click here.
Purchase your XRP:
Once signed in and verified, head over to the "More Coins" tab and select Ripple from the drop-down list.
You'll be directed to either purchase a set amount or to enter a custom amount up to $4,900.
Supply the wallet address for where you want your XRP to be sent.
Select the "Proceed to Checkout" button.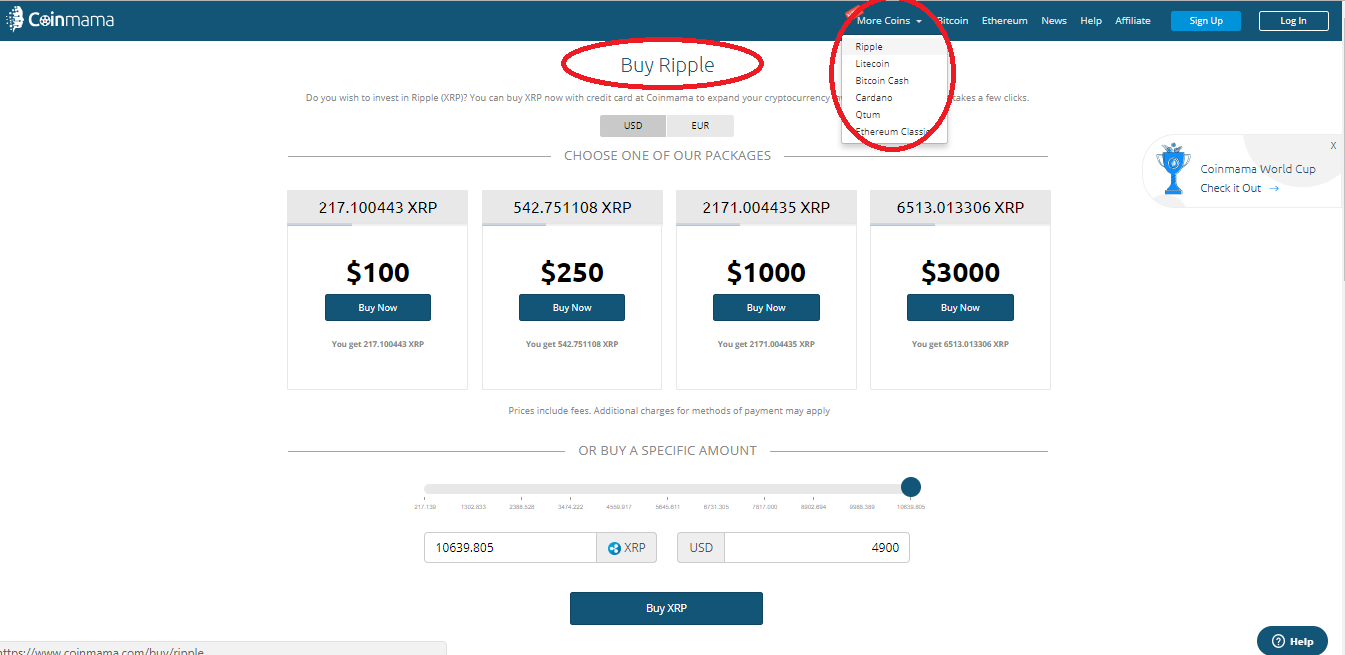 The Checkout page
Complete the form with the relevant details. Make sure that your card details correspond with the details supplied for your Coinmama account.
Finally, proceed to payment via the "Pay Now" button.
Once your payment has been made, the order status will read, "In Process," signifying that the card company is handling the transactions. After a few moments, the order will be approved.
Buying Ripple (XRP) with a Credit or Debit Card
Coinmama allows you to buy Ripple (XRP) with either a credit card or a debit card.
Debit cards and credit cards are accepted from:
Debit cards and credit cards are not accepted from:
American Express
Discover
Wallets for XRP
If you are new to XRP, it can become quite confusing which wallet to use for storage. You can either use a software or a hardware wallet. While either wallet can work hardware wallets are safer as it generates and stores your private key in an entirely offline manner.
Recommended Hardware Wallets
Recommended Software Wallets
Conclusion
When considering an XRP purchase, it's important to know exactly what you're buying and why. Ripple is intended as an extension and modernization of the existing financial system. XRP is part of this goal, although not essential to its completion. However, the fast transactions of XRP are advantageous for certain applications.