How to Buy Bitcoin in Korea
Bitcoin and cryptocurrencies in general have become a major news item. The cryptocurrency market has grown dramatically from its humble beginnings to have an overall value in the hundreds of billions of dollars. As the oldest and most valuable cryptocurrency, Bitcoin has received a lot of attention and increased interest. Recently, there was a lot of uncertainty regarding the potential regulation of the cryptocurrency market in South Korea. However, the space has calmed down since and the growth of Bitcoin in South Korea has continued to expand at a rapid pace. If you are interested in buying Bitcoin or want to know what you can do with it once you've bought it, check out this post for some ideas.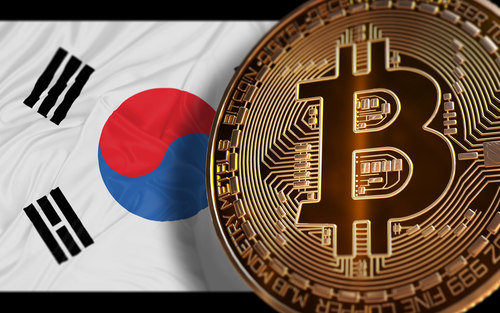 What Can I Do With Bitcoin in Korea?
One of the most common uses for Bitcoin is an investment option. Many people buy it to use in day trading or to hold on to as a long-term investment. However, Bitcoin is a currency and an increasing number of businesses are accepting it as a form of payment. There are several international companies that accept Bitcoin. If you plan on traveling, you can make most of your reservations using Bitcoin by reserving hotel rooms on Expedia and flights on CheapAir. Once you arrive at your destination, you can pay for souvenirs in-store using gift cards purchased with Bitcoin from Gyft or eGifter. If you need technology or other stuff, Overstock.com and Newegg accept Bitcoin as a form of payment. These online options are great but the decreased worry about regulations in South Korea has lead many business to revisit the idea of accepting Bitcoin as a form of payment. Are you planning to visit the Gangnam Shopping Center (Goto Mall) in Korea sometime soon? All stores within the mall accept Bitcoin as a valid form of payment. If you're shopping for electronics, Yamada Denki is currently rolling out support for cryptocurrency purchases, starting with Yamada Denki Labi Shinjuku East Pavilion and Concept Lab Tokyo. If you commonly use ATMs in Korea, keep an eye out for cryptocurrency ATMs. Several ATM manufacturers are beginning to include Bitcoin functionality on their ATMs. The upgrades are focused on smaller-scale ATMs like those found in coffee shops or stores. If you are planning to travel in Korea, check out the travel booking site Good Choice. It has recently signed a partnership that will allow it to accept cryptocurrency for booking payments in the near future. Based on the history of cryptocurrency in South Korea, this promises to be only a small sample of the options for paying with Bitcoin at South Korean businesses. If you have a specific need, check online to see if there is a business selling it that accepts cryptocurrency as a payment option.
How Do I Buy Bitcoin?
If you've made the decision to buy Bitcoin, the next step is finding out how to do so. Making your first Bitcoin purchase is a quick, painless process with two easy steps. First, you need to sign up for and set up a Bitcoin wallet and then you can make your first cryptocurrency purchase. In this section, we'll walk you through the process of getting a wallet and buying some Bitcoin.
Getting a Bitcoin Wallet
A Bitcoin wallet is a program that stores all of the information about the Bitcoin that you own and handles all of the transactions between you and the Bitcoin network. You can either download a program to your computer or smartphone or use a web-based wallet service. Many different Bitcoin wallet programs exist and all can be easily found via a web search engine. One easy to use Bitcoin wallet program can be found at https://blockchain.info/wallet/. If you decide to go with this option, click on Sign Up and enter all of the requested information. The wallet program offers lots of functionality but one thing that you will need in order to buy Bitcoin is your public address on the Bitcoin network. To get this, click on Buy and Sell Bitcoin and then the Request button at the top of the screen. A popup with a string of letters and numbers and a copy button will appear. This combination of letters and numbers is your public address on the Bitcoin network. Copy it and you're ready to make your first Bitcoin transaction.
Purchasing Your Bitcoin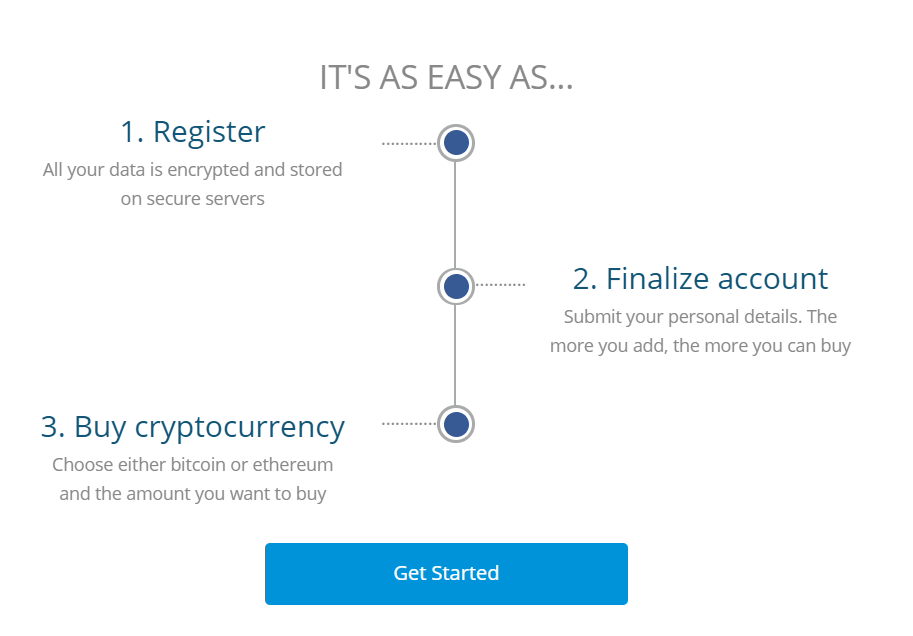 Once your wallet is set up, the next step is making your Bitcoin purchase. Coinmama is designed to make purchasing and sending Bitcoin to your wallet as quick and easy as possible. On Coinmama, you can either buy Bitcoin as "packages" with set values or specify the amount of Bitcoin that you would like to buy. Coinmama makes payment easy by accepting both credit and debit cards. To start your Bitcoin purchase, register for a Coinmama account by clicking Sign Up and following the prompts until your account has been created successfully. Once your account is created, you can make your first Bitcoin purchase. You can select a Bitcoin "package" or specify the amount of Bitcoin that you wish to purchase. When asked for your public address, paste the value that you copied from your Bitcoin wallet program. Continue following the prompts and complete all verification steps until your purchase is complete. It may take a little time but your Bitcoin purchase will soon appear in your Bitcoin wallet program.