In recent years, Bitcoin has grown exponentially in popularity and value. As the first cryptocurrency, Bitcoin inspired the thousands of cryptocurrencies on the market today but, despite all of its new competition, Bitcoin remains the most valuable cryptocurrency on the market with an overall value in the hundreds of billions of dollars. If you are undecided on whether or not you want to get involved with Bitcoin, this article is for you. As a currency, Bitcoin can be used for both investment and everyday purchases. If you are wondering what you can do with Bitcoin in India, you have several options as briefly described in the first half of this article. If you've made the decision to buy Bitcoin, the second half of this article provides easy instructions for making your first Bitcoin purchase.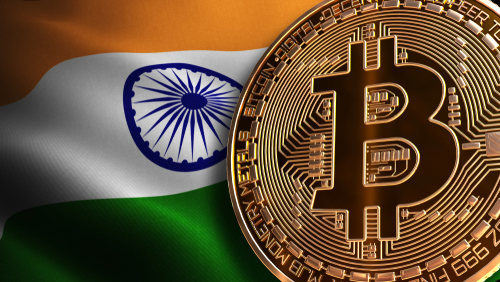 What Can I Do with Bitcoin in India?

Bitcoin owners typically fall into one of two camps. The first sees Bitcoin primarily as an investment and either holds it for a long time or engages in day trading to make a profit. The rest see Bitcoin as a currency and use it to buy and sell different goods and services. If you are in this second group, you may be wondering what you can buy with Bitcoin in India. Many merchants have begun accepting Bitcoin as payment, giving you a variety of options to choose from. Travel is one of the primary uses for Bitcoin in India. Several international travel sites accept Bitcoin as a method of payment. On CheapAir, you can purchase airline tickets while paying with Bitcoin and Expedia accepts Bitcoin for making hotel reservations. Several Indian sites also accept Bitcoin as a method of payment. From eTravelSmart, you can purchase bus tickets, sometimes at a discounted rate when you select Bitcoin as a payment option. FlightShop is another travel company that accepts Bitcoin as payment for reservations. Another common usage for Bitcoin is recharging prepaid phone minutes. Both Reload and Zebpay accept Bitcoin as a method of payment. Bitcoin can also be used to purchase gift cards and vouchers in India. eGifter and Gyft are international online stores that accept Bitcoin for gift card purchases. In addition to mobile phone recharging, Zebpay also sells vouchers for Amazon, Flipkart, Freecharge, Bookmyshow, and Makemytrip. Gift card purchases are also available using Bitcoin on the Nafa website. In India, you can use your Bitcoin for personal and professional education and training. The Dharwad International School will accept Bitcoin for tuition payments. People Place Training and Recruitment also will take Bitcoin as payment for their courses. Bitcoin is also a great payment option for shopping for gifts or for yourself. Sapna's online store is a major Indian bookseller than offers Bitcoin as an option on their payment website. If you are shopping for clothing, accessories, or wanting to decorate your home, check out Fashion Diva and select Bitcoin as your payment option. The options for using Bitcoin both in India and abroad are constantly expanding. If you have Bitcoin or are considering purchasing some and nothing on this list appeals to you, check online for other possible options. As Bitcoin grows in acceptance and value, more and more merchants are accepting it as a valid payment method.

How Do I Buy Bitcoin?

Once you've decided that you're interested in getting involved in Bitcoin, the next step is making your first Bitcoin purchase. This is a simple two-stage process that is described in step-by-step detail in this section. If you are buying Bitcoin for the first time, you'll need to set up your Bitcoin wallet. If you already have a Bitcoin wallet, you can skip directly to the second step of making your Bitcoin purchase.

Getting a Bitcoin Wallet

Just like normal money, Bitcoin is stored in a wallet. A Bitcoin wallet is a computer program or web service that handles all of the details of tracking your balance and handling transactions between you and the Bitcoin network. A variety of Bitcoin wallets exist with different sets of features. If you prefer to shop around for your Bitcoin wallet, you can find several options using a web search engine. One simple option for a Bitcoin wallet is available at https://blockchain.info/wallet/. This wallet is free and provides all of the functionality necessary to send, receive, and store Bitcoins. If you choose this option, click on the Sign Up button and follow the prompts to create an account. Once your account is set up, the wallet program provides several windows and options for exploring your account. In order to make a Bitcoin purchase, you will need your wallet's public address. This can be found by clicking on Buy and Sell Bitcoin and then the Request button at the top of the page. A screen will appear with a string of letters and numbers next to a Copy button. This string is your wallet's public address, which you will need to send purchased Bitcoin to your Bitcoin wallet. Copy your address and move on to the next step.

Purchasing Your Bitcoin
​

Once you have a Bitcoin wallet, you are ready to make a Bitcoin purchase. Coinmama is a website that offers Bitcoin for purchase either in fixed-value "packages" or user-specified amounts. Coinmama supports both credit and debit cards to make purchasing Bitcoin fast and easy. To make a Bitcoin purchase on Coinmama, it is necessary to register for a Coinmama account. Click the Sign Up button and follow the prompts and complete the verification steps until your account is successfully set up. Once you can access your Coinmama account, you are ready to make your first Bitcoin purchase. To begin, select whether you wish to purchase a Bitcoin package or set the desired amount of Bitcoin. Then, follow the prompts, pasting the value that you copied from your Bitcoin wallet when prompted for your Bitcoin wallet's public address. Once all payment and verification steps are complete, you've successfully completed your first Bitcoin purchase. After a brief delay, your purchased Bitcoin will appear in your Bitcoin wallet.