How to Buy Bitcoin in Japan
As with many of the world's technological fields, Japan has long been at the forefront of Bitcoin adoption and development. The world's first major Bitcoin exchange was located in Tokyo and it accounted for the majority of Bitcoin's trading volume for about three years. Japan remains a major player in terms of the crypto trading volumes reported by its exchanges. At the start of 2018, it was estimated that Bitcoin-related economic activity added 0.3% to Japan's GDP.
It's not only trading volumes which make Japan a key nation in the Bitcoin world. The Japanese government has kept pace with developments in the fintech sector, being one of the first states in the world to officially recognise Bitcoin as "real money," back in early 2016. The government has also passed comprehensive regulation aimed at ensuring the security and legality of all crypto businesses operating within Japan.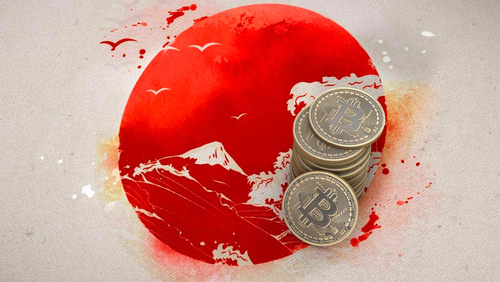 Japan's corporate sector is also deeply involved in Bitcoin. Certain Japanese banks and IT firms have committed themselves to the success of cryptocurrency, via significant investments into Bitcoin mining and exchange trading. Numerous Japanese companies are experimenting with all kinds of blockchain applications to improve their business efficiency. It's even possible that Bitcoin's creator was Japanese, given that they chose the pseudonym, "Satoshi Nakomoto."
If you're in Japan and looking to get involved in the Bitcoin revolution, then this guide will explain the situation in your country in regards to regulation and taxation. We'll also explain how you can quickly and easily purchase your own bitcoins from Coinmama, using any credit or debit card issued by either VISA or MasterCard.
Japanese Exchange Hacks and the Regulatory Response
In the intro, we mentioned the first Bitcoin exchange with significant volume was in Japan – this was of course the infamous Mt. Gox. When this exchange failed in 2014, about 650,000 bitcoins were lost. While a share of these coins has subsequently been recovered, losses amounted to nearly half a billion Dollars at the time. However, this was not to be the last major exchange failure in Japan.
In 2018, Tokyo's Coincheck exchange was hacked for roughly $500 million worth of the altcoin NEM (New Economic Movement). This was too much for Japan's Financial Service Agency (FSA), who stepped in with strict rules for exchanges to prevent another such occurrence. In April of 2017, the Payment Services Act was revised, requiring exchanges to register with the FSA and comply with a series of rules.
Rest assured that Coinmama, while not under Japanese law, makes every effort to ensure customer safety. We have a spotless security record since out founding in 2013.
Japanese Taxation of Crypto
Under the guidelines formulated in late 2017 by Japan's National Tax Agency, Bitcoin profits will be taxed as income. If you report fewer than 20 million yen in annual earnings or make less than 200,000 yen in trading profit, you should not be taxed at all.
Tax is levied whenever you sell or spend your coins. As crypto is considered to be similar to other forms of money, no consumption tax is applied to Bitcoin transactions. Note that Bitcoin losses are not deductible for tax purposes.
Japanese Blockchain Projects
Japan has implemented clear and fair rules regarding the regulation and taxation of Bitcoin and other cryptocurrencies. This approach has encouraged the local fintech industry, and numerous projects have resulted. Although not the biggest, one of the most forward-looking projects is being conducted by Chubu Electric Power Company, which is testing out utility bill payments via Bitcoin's new Lightning Network technology.
Another project which demonstrates the increasing role of cryptocurrency in Japan's economy is the involvement of banks in the industry. SBI Holdings became the world's first bank to launch a crypto trading platform, known as VCTRADE. Perhaps even more significant is the role played by Japanese IT giant, GMO Internet Group. In mid-2018, GMO launched a cutting edge Bitcoin ASIC miner, the B3, which achieves more than twice the hashing power of its competitors.
How to Buy Bitcoin in Japan
Interested in becoming a part of this exciting new industry? Coinmama allows people in Japan to buy bitcoin (BTC) with a debit or credit card issued by either VISA or MasterCard. If you're looking to buy bitcoin with your credit or debit card, then Coinmama allows this in a few simple steps:
Step 1 – Create Your Coinmama Account:
Head to the Coinmama website and select the blue "Sign Up" tab.

You will need to enter your email, password, first name, last name and your country of residence.

If you already have an account, just sign in with your login details.
For more information on how to create an account with us, click here.
Step 2 – Verify Your Account:
To purchase bitcoin (BTC), you first need to become verified.
It is necessary to upload your ID or passport, plus various other documents depending on which level of verification you wish to reach.
For further help with account verification, please click here.
Step 3 – Purchase Your Bitcoin:
Once signed in and verified, navigate to the "Bitcoin" tab in the top menu bar.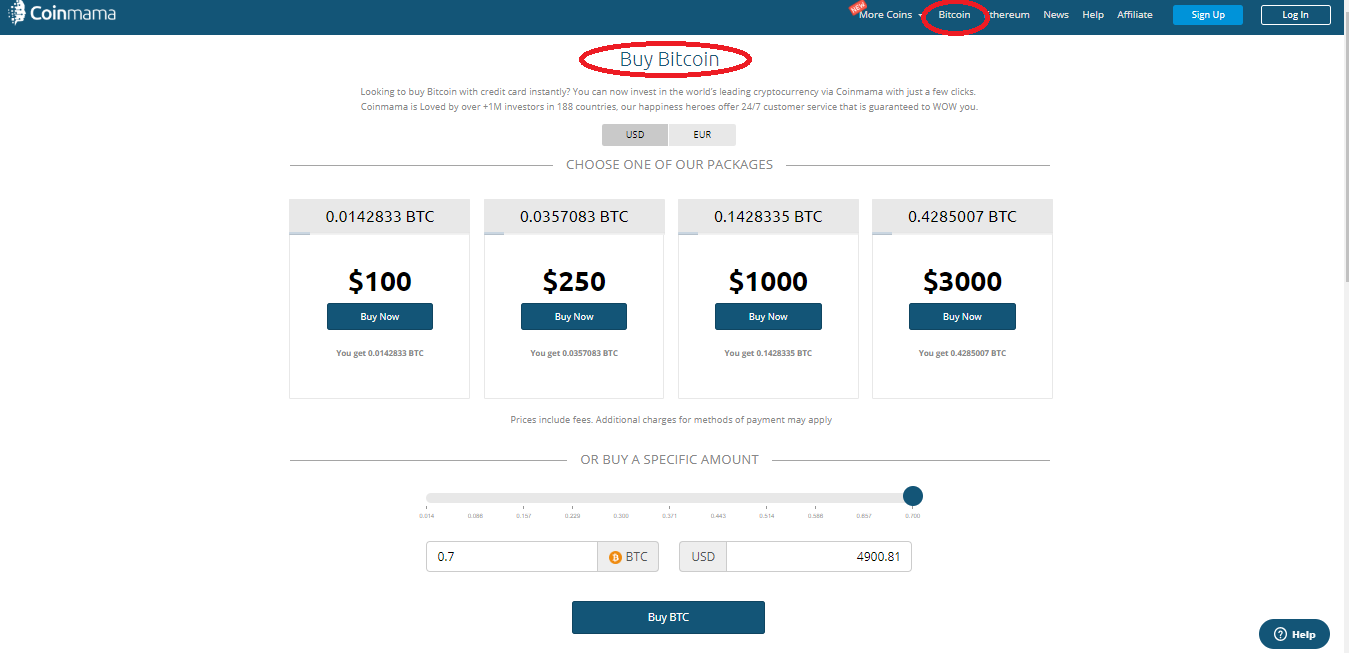 Once there, you will be presented with several choices: either purchase a set amount of BTC ,or enter in a custom amount of up to roughly $5,000 (as of the time of writing).
Supply your Bitcoin wallet address; this is where we'll send the bitcoins which you purchase.
Next, select the "Proceed to checkout" button.
Step 4 – the Checkout Page:
Complete the form with your relevant details. Make sure that your card details, such as your address, correspond with the details you supplied when creating your Coinmama account.
Finally, proceed to payment by clicking on the "Pay now" button. Note that only VISA or MasterCard are accepted.
Once your payment has been made, the order status will read "In Process." This means that your order is being processed by the card company. After a few moments, the order will be processed and the payment will be approved.
Your wallet then needs to be confirmed. In approximately 10 minutes, you will receive payment to bitcoin at the address you supplied. After a further 10 minutes or so, this transaction should appear as confirmed within your wallet. Note that during times of especially high traffic, your transaction may take slightly longer to confirm.
Conclusion
Japan's long history in the Bitcoin industry, combined with its clear and fair regulatory environment, ensures that Japanese citizens are well-aware of Bitcoin and able to purchase it without any legal or tax concerns. We at Coinmama hope and expect that Japanese involvement in Bitcoin will grow even more significant in the years ahead.