Indonesia is the 4th most populated country in the world and has the largest economy in Southeast Asia. Formerly known as an agricultural producer, Indonesia has undergone industrialisation since the 60's. Although it suffered during the Asian Financial Crisis, Indonesia recovered to become one of the world's fastest-growing emerging market nations, with annual GDP growth reaching 6%. Although Indonesia has a history of dependence on state-owned enterprises and public sector spending, in recent years the country's private sector has taken off.
Greater adoption of cryptocurrency and fintech projects in general might just be what Indonesia needs to develop further. While the lessons of the Asian Financial Crisis will likely stem the worst excesses, an inflow of foreign investment capital could maintain or even accelerate Indonesia's phenomenal growth rate. As a check on reckless speculation, many of Indonesia's centralized powers are fairly sceptical towards blockchain technology. However, it does seem that such agencies are at least realising the need to formulate sensible policy regarding this new technology.
If you're an Indonesian citizen wishing to get involved in the dynamic world of cryptocurrency, this article will provide info on the regulatory environment as well as suggest how you can purchase Bitcoin within Indonesia using your credit or debit card.
Bitcoin under Scrutiny
In recent months, there's been marked reluctance by the central bank of Indonesia to approve cryptocurrency as a valid payment method. In January of 2018, Bank Indonesia even warned against the dangers of Bitcoin and the potential risks it poses to the public.  The BI scrutinized the use of Bitcoin on the holiday island of Bali in particular, where it became a popular payment method for foreign tourists. The BI created a secret task force to study the situation in late 2017. As a result of their findings, the BI requested that Balinese businesses stop accepting Bitcoin, but stopped short of issuing a ban.
However, scrutiny of cryptos can also lead to better understanding. In February of 2018, the Jakarta Post published an article  on how crypto awareness is spreading among Indonesian officialdom. Quoted in the article is the former Indonesian Minister of Finance, Chatib Basri, who acknloweldged that ignoring cryptocurrencies is an ineffective policy, as it cannot be effectively restricted. Mr Basri further stated that by understanding and embracing aspects of distributed ledger technology, the country could better assess the future risks of cryptos, and perhaps even profit thereby. Mr Basri even suggested that the BI should issue its own, surveilled cryptocurrency.
Bitcoin as a Commodity
In early 2018, it became apparent that crypto trading and investment in Indonesia will soon become more popular than stocks. The Indonesian Digital Asset Exchange, previously Bitcoin.co.id, anticipates 1.5 million members by the end of 2018, more than the 1.2 million traders registered with the Indonesia Stock Exchange, which has been around for more than a century.
More good news for Indonesian crypto adoption was reported in June of 2018, when the Indonesian Futures Exchange Supervisory Board (BAPPEBTI) announced that cryptocurrencies will be regarded as commodities. This will enable futures markets to be established for cryptos in the country, similar to the CBOE and CME Bitcoin futures in the US. This decision was not made lightly, coming only after a four-month investigation into cryptos.
The Indonesian government will be formulating further regulations and announcing how crypto will be treated for taxation purposes sometime in the second half of 2018. Hopefully the BAPPEBTI's announcement signals greater state acceptance of cryptocurrency going forward – that they seemingly intend to tax it would support this optimistic view.
Buying Your Bitcoin
Coinmama allows you to purchase bitcoin seamlessly, using your debit or credit card. This process is open to anyone in Indonesia using VISA or MasterCard. Just follow these four simple steps:
Step 1: Create Your Coinmama Account
Head over to the Coinmama website and select the blue sign up tab.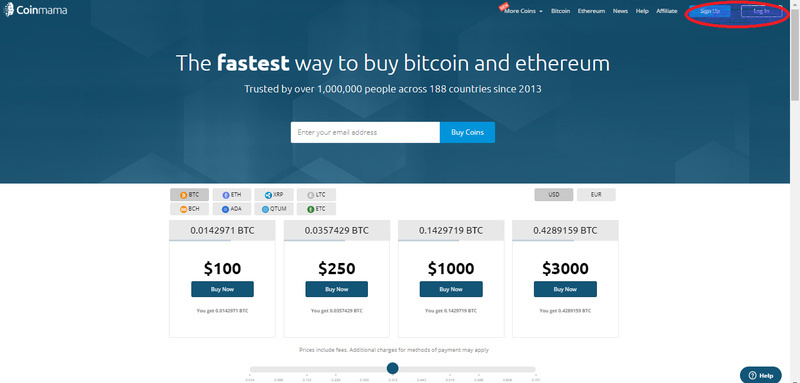 You will need to enter your email, password, first name, last name and Indonesia as your country of residence.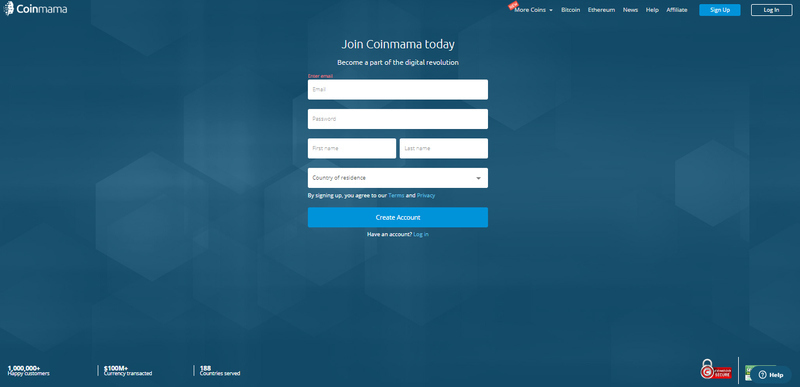 If you have an account already, you can just sign in using the relevant details.
For more information on how to create an account with us, click here.
Step 2: Verify Your Account
To purchase bitcoin, you first need to become verified with Coinmama.
It's necessary to upload your current Indonesian ID or passport, and various other documents depending on which level of verification you wish to reach.
For more information on how to verify your account, click here.
Step 3: Purchase Your Bitcoin
Once signed in and verified, head over to the "Bitcoin" tab in the top menu.
Once there, you'll be directed to either purchase a set amount of BTC or to enter a custom amount, up to approximately $5,000 (as of the time of writing).
Supply your wallet address; this is where you want your bitcoins to be sent.
Next, select the "Proceed to checkout" button.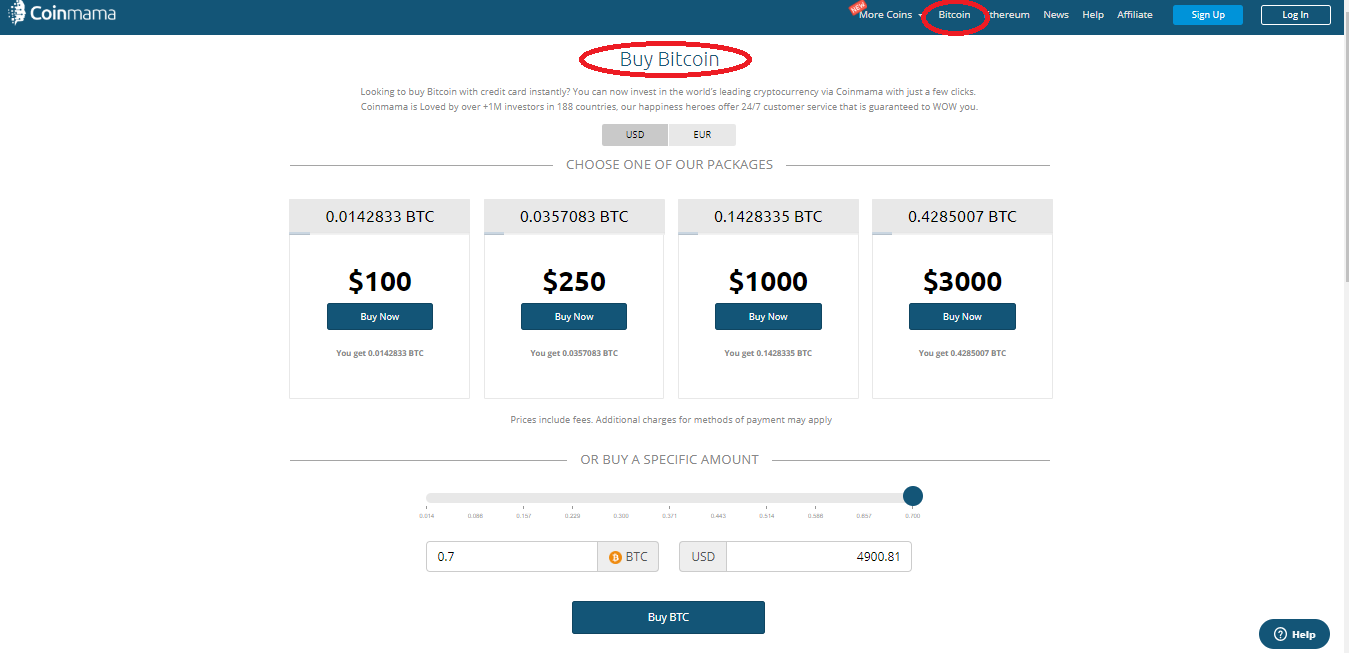 Step 4: The Checkout Page
Complete the form with your relevant details. Ensure that your card details, such as your physical address, correspond with the details you supplied when opening your Coinmama account.
Finally, proceed to clicking on the "Pay now" button.
Once your payment has been made, the order status will read "In Process." This signifies that your order is being processed by the card company (VISA or MasterCard only). After a few moments, the order should be successfully processed, and the your transaction will be approved. The transfer of BTC from Coinmama to your wallet address then needs to be confirmed by the blockchain miners. Within 20 minutes or sooner, you should receive your bitcoin. It may take a little longer if the blockchain is congested.
Conclusion
It's still to be seen what new regulations the government in Indonesia will pass regarding Bitcoin and other cryptos. However, it's encouraging to know that such a large developing nation already has such wide support for crypto. Hopefully by using this guide you can become part of this global trend by purchasing your very own bitcoin through Coinmama.