How to buy bitcoin in India
Bitcoin bridges countries and continents and has the potential to become the new international currency standard. This means that anyone in the world can utilise the Bitcoin platform, in theory. However, things are not quite so simple if live in India.
Bitcoin is pioneering an age of decentralised money but governments and central banks still hold regulatory power over most Bitcoin and cryptocurrency exchanges. In recent years, Indian exchanges have been experiencing this influence, mostly in a negative way.
For those who reside in India and wish to buy bitcoins with a debit or credit card, this guide is for you. We aim to inform you on the current Bitcoin situation in India whilst also instructing you how to safely and legally purchase your own coins.

​
An Unsettled Past
As Bitcoin is utilised all over the world, India is naturally part of the digital money revolution. To date, India has at least 9 notable cryptocurrency exchanges, plus numerous other companiesexploring cryptocurrencies and blockchain development.
However, way back in 2013, the Reserve Bank of India (RBI) was sceptical of crypto and warned of the risks surrounding it. In December of that year, the RBI carried out raids on crypto exchanges. By January of 2014, the government did a full 180 by releasing a statement to the effect that they were not planning on regulating cryptocurrencies.
Fast forwarding to August of 2015, Indian central bankers began talking about the possible regulation of Bitcoin and other cryptocurrencies. Their argument for regulating cryptos was based on the criminal activities made possible by crypto.
By November 2016, global and Indian investment into Bitcoin was on the rise. Government had only made people more interested in alternative forms of money with their infamous withdrawal of 500 to 1000 Rupee notes.
Even with this turbulent past, interest in Bitcoin in the country has still risen steadily. While Indians are likely to remain interested in crypto, their access to it could become greatly limited depending on how current events play out.
(For a more detailed history on Bitcoin in India, click here)
The Current Crackdowns  
Indian cryptocurrency exchanges have run into some trouble this year. As of the 3rd of July 2018, the Supreme Court of India accepted the Reserve Bank of India's cryptocurrency banking ban. The RBI had issued this ban three months prior.
The ban states that financial institutions that are governed by the Reserve Bank cannot provide a service to any company that deals with cryptocurrency. Therefore, crypto exchanges in India cannot perform fiat-to-crypto (or vice versa) transactions.
The government and RBI intend that this ban will counteract money laundering and any negative impacts on market integrity and capital management.
A Hopeful Future?
Even though this ban exists, exchanges and other cryptocurrency companies are finding ways to continue doing business, mostly by avoiding fiat all together.
For example, crypto-to-crypto transactions are now dominating the volume of Indian exchanges. Some exchanges have also decided to facilitate P2P trades. In this case, the exchange acts as an escrow service between two traders. Interestingly, this is the same path which most Chinese exchanges followed after a similar ban by the People's Bank of China.
Note that similar P2P solutions as now offered by native Indian exchanges have been offered by well-known international P2P exchanges for years. These exchanges have a proven track record, so their processes may be rather more refined. However, Indian exchanges will likely have larger volume traders among their clients.
How to Buy Bitcoin
The good news is that Coinmama still allows you to buy bitcoin with your debit or credit card. While banks in India are still subject to the ban, it takes time for each financial institution to implement the new regulations within their systems. Therefore, you can still make transactions via our service. The worst case scenario is that your transaction will be denied. To the best of our knowledge at the time of writing, you will not incur any legal penalties should this occur.
If you're looking to buy bitcoin with your credit or debit card, then Coinmama facilitates this in a few simple steps:
Step 1 – Create Your Coinmama Account:
Head to the Coinmama website and select the blue "Sign Up" tab.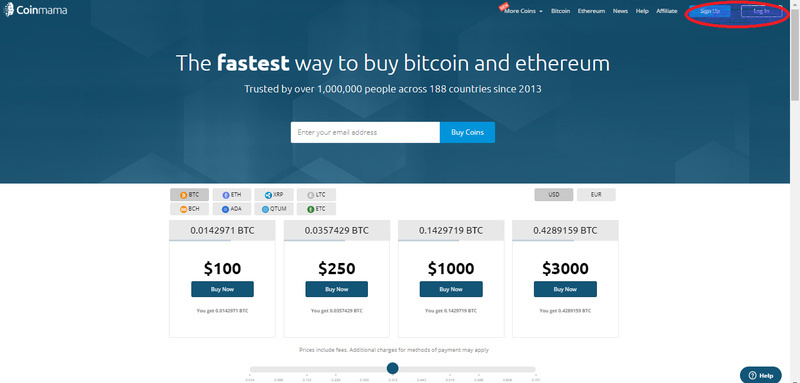 You will need to enter your email, password, first name, last name and your country of residence. India is listed as a valid country.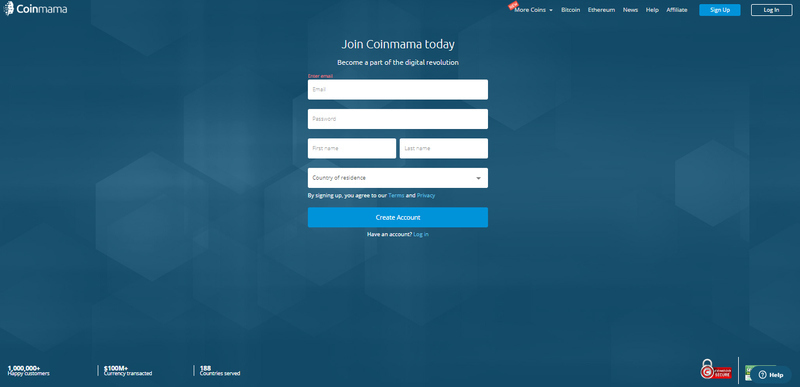 If you already have an account, just sign in with your login details.
For more information on how to create an account with us, click here.
Step 2 – Verify Your Account:
To purchase bitcoin, you first need to become verified.
It is necessary to upload your national ID, passport, and various other documents depending on which level of verification you wish to reach.
For more information on how to verify your account, click here.
Step 3 – Purchase Your Bitcoin:
Once signed in and verified, head over to the "Bitcoin" tab in the top menu bar.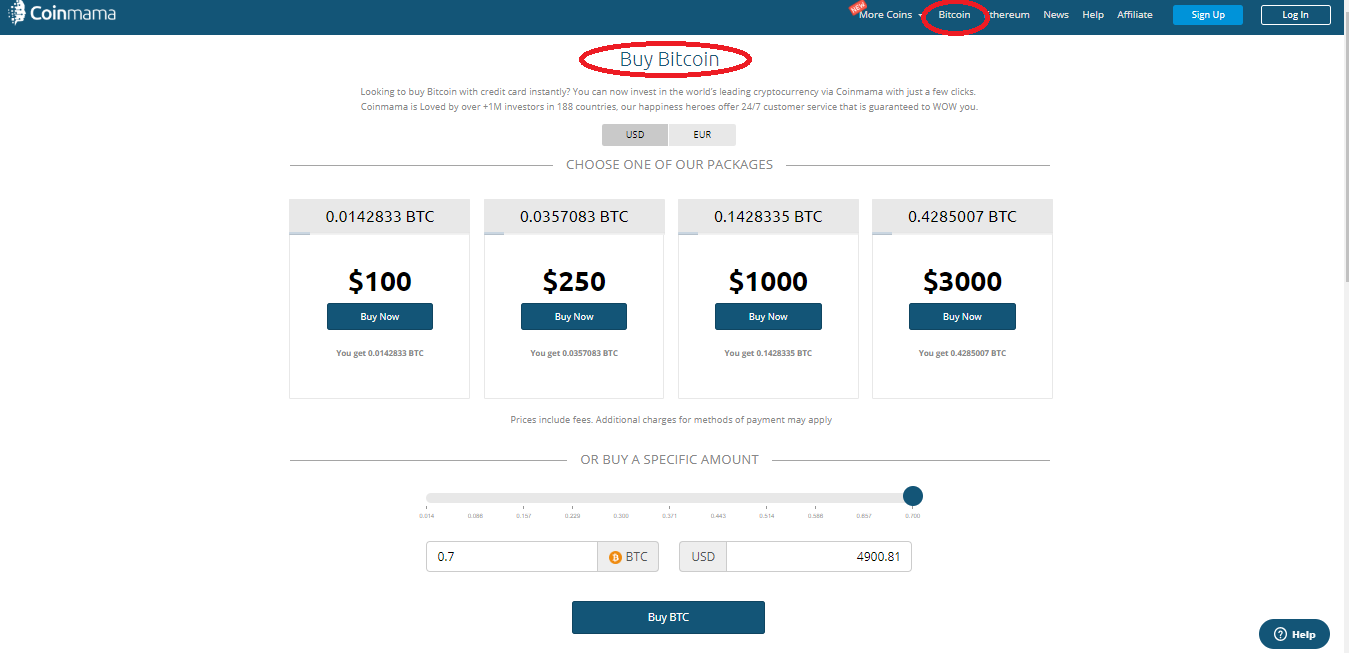 Once there, you are directed to either purchase a set amount or to enter in your desired amount, up to roughly $5,000 (as of writing).
Supply your wallet address for where you want your bitcoins to be sent.
Next, select the "Proceed to checkout" button.
Step 4 – the Checkout Page
Complete the form with your relevant details. Make sure that your card details, such as your address, correspond with the details you supplied when creating your Coinmama account.
Finally, proceed to payment by clicking on the "Pay now" button. Note that only VISA or MasterCard are accepted.
Once your payment has been made, the order status will read "In Process." This means that your order is being processed by the card company. In a few moments, the order will be processed and the payment will be approved. Your wallet then needs to be confirmed. In approximately 10 minutes, you will receive your bitcoin. After a further 10 minutes, your Bitcoin transaction should appear as confirmed on the blockchain. Note that during times of especially high traffic, your transaction may take longer to confirm.
Conclusion
Bitcoin in India has had a rocky past and now faces an uncertain future with the newest ban. While the government in India is pursuing regulation with the stated aim of decreasing financial crime, it may come to realise that this latest ban was a step too far. This is what happened in South Korea, at least.
Bitcoin and other cryptocurrencies are here to stay, whereas regulation tends to change based on legal and political factors. For now, you can still invest in Bitcoin using Coinmama, although this window of opportunity may be closed in future. If that does occur, remember that it's still entirely legal to earn Bitcoin by selling goods