Coinmama Crypto News: Will Litecoin Remain Profitable?
It was another relatively quiet week for cryptocurrency, as the Bitcoin price stayed within a 1,000 USD range, mostly hovering around the 10,000 USD mark. Is it that at the end of August, people are too busy vacationing to buy Bitcoin, or is the price just finally settling down? It's too soon to know for sure, but September is right around the corner, and that will hopefully bring some further insight.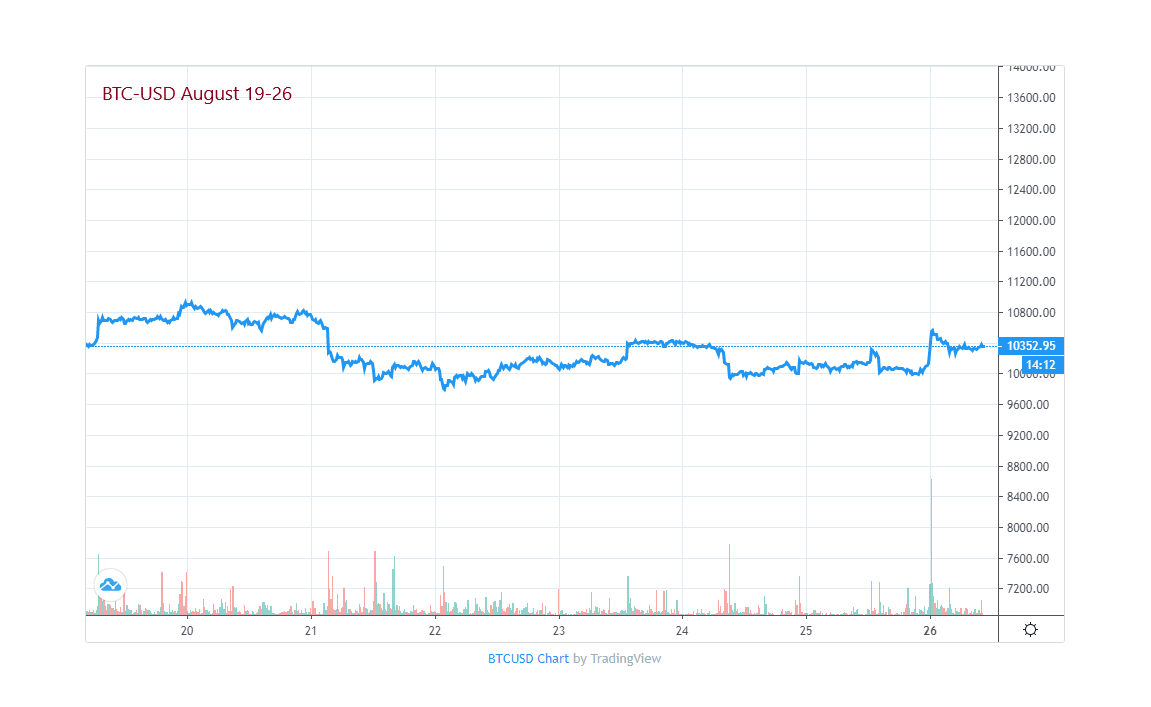 And while a look at this week's Bitcoin price chart shows a couple of steep drops, with prices falling several hundred dollars in a matter of hours, if you pull back to a three-month view, you'll see that compared to the dramatic rise of BTC in late June, crypto traders these past few weeks have been able to enjoy a period of stability.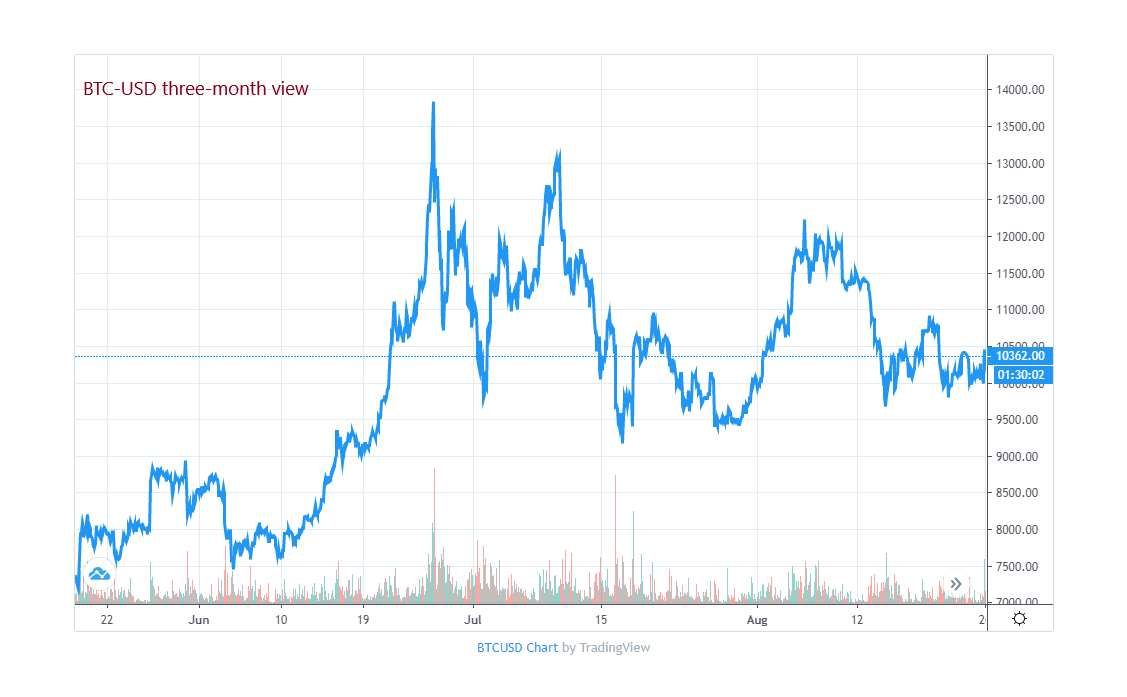 Bitcoin Crime & Punishment
It was a bad week for money laundering and cryptocurrency, as a 25-year-old California man, Kunal Kalra, has pled guilty and is facing the prospect of life in prison after running an unlicensed cryptocurrency exchange for over two years. He not only failed to comply with AML (that is, anti-money laundering) regulations, he also knowingly traded Bitcoin for cash with drug dealers.
A few states over, in Colorado, 32-year-old Emilio Testa was sentenced to a year in prison, also for money laundering, for trading Bitcoin for cash with undercover agents, knowing that some of the money was going to drug trades.
Yesterday we talked about Coinmama's account verification process, and the Kalra and Testa cases are a good reminder that any legitimate exchange or vendor will conduct some sort of KYC (know your customer) verification in compliance with local regulations. While regulations on cryptocurrency are evolving and becoming more complex, legitimate exchanges and vendors keep abreast of new laws and stay compliant with them—something that keeps your money safe when you buy Bitcoin.
Bitcoin Adoption
We've talked a lot lately about pledging to use cryptocurrency as a real currency and not just as an investment in order to help drive widespread adoption, so we were excited to sthis story about a UK employee who receives his entire salary in BTC. While he does change part of it immediately into GBP for rent and other necessities in order to avoid any Bitcoin price volatility, he's committed to using BTC as spending money. We're not usually emotional here at Coinmama, but we have to admit, his story is an inspiration to all of us.
Altcoin news
A few weeks ago we took a look at the Litecoin halving and what it means. It seems that so far, its biggest impact is on Litecoin miners. The halving not only reduced the mining rewards from 25 LTC to 12.5 LTC, already cutting into profits, it also caused a drop to the Litecoin price. Those factors then contributed to a decrease in mining difficulty, but since the halving a lot of older mining equipment is no longer profitable. It will be interesting to see what happens to the coin and its blockchain if this trend continues—after all, the success of cryptocurrency relies on miners to verify transactions.