Coinmama Adds the Decentralized Currency Qtum to Our Lineup of Digital Assets!
Coinmama has added a bunch of new cryptocurrencies to our lineup of digital assets with each one of them offering different characteristics and benefits. A few weeks ago we launched Litecoin (LTC), Bitcoin Cash (BCH), and Cardano (ADA) support and now we're adding two more cryptocurrencies — Ethereum Classic and Qtum. In this summary, we're going to give our users some perspective on the digital asset Qtum, its underlying network, and why investors believe this token is special.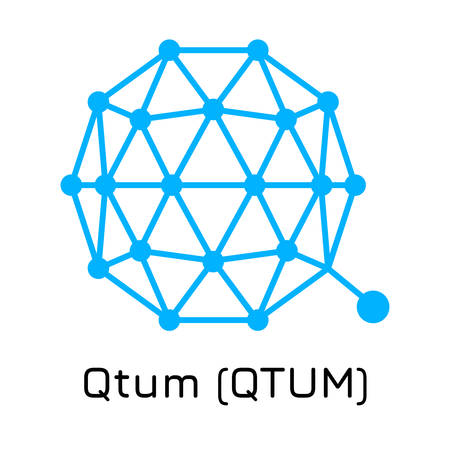 The Qtum project is an open source decentralized distributed ledger that adds the best attributes of both the Bitcoin and Ethereum protocols. The Qtum project was created by Patrick Dai, Neil Mahi, Jordan Earls, and many other developers from traditional companies like Baidu, Alibaba, Tencent, and Nasdaq. Moreover, Qtum received funding from venture capitalists such as blockchain angel investor Roger Ver, Ethereum co-founder Anthony Di iorio, BitFund founder Xiaolai Li, and Fenbushi partner Bo Shen.
The Qtum project (pronounced Quantum) is a Turing complete Proof-of-Stake cryptocurrency that offers the same abilities as the Ethereum Virtual Machine (EVM). However, unlike Ethereum the Qtum protocol uses the same technology as Bitcoin's Unspent Transaction Output (UTXO) model. This means Qtum is able to build a Simplified Payment Verification (SPV), lightweight client. Further Qtum has a ~120 second block times which makes for a much faster cryptocurrency. As far as scaling the Qtum project has a supply cap of 100 million coins and a 2MB block size. Alongside this Qtum uses a consensus algorithm called Proof-of-Stake which produces stakeholders reward-bearing interest over time.
Qtum's ability to be able to port Ethereum smart contracts and decentralized apps (Dapps) provides the network with endless possibilities. With these features, Qtum plans to build a multi-layer blockchain universe with oracles and datafeed functionality. Further stakeholders who are invested in hybrid digital asset also appreciate the Qtum Foundation an organization built to push blockchain concepts to the financial sector, industrial logistics, mobile telecommunications, counterfeit protection, and other businesses tied to the supply chain.
Back in January of 2017 Ethereum co-founder Anthony Di Iorio, and the founder of the Toronto firm Decentral explained in an interview that the Qtum team had unique leadership attributes.
"All in all, I believe them to be the best team out of China and Asia," Di Iorio said. "This has led them to see where improvements are needed in smart contract platforms, learn from mistakes of Ethereum, focus on the region they know best."
Today Qtum is ranked the 20th most valuable cryptocurrency market capitalization with a valuation of over $1.2Bn USD. Qtum gets a lot of trading action as it commands the 10th highest digital asset trade volume over the past 24-hours. Currently, the price of Qtum is 13.80 per token but if you purchase Qtum in the middle of July back in 2017 the value would be $3.99 which means the currency has gained almost 3X its value since then.
Here are a few reasons why cryptocurrency investors like Qtum:
The Best of Bitcoin and Ethereum. Qtum offers the best qualities of both Bitcoin (security) and the Turing complete power of Ethereum (ETH).
Features. Qtum can do the same things Ethereum can do and more due to its consensus algorithm Proof-of-Stake.
Development. Qtum's lead developer Patrick Dai is a well-known programmer, graduate from Draper University, and former employee of Alibaba. Qtum just finished its X86 virtual machine (VM) which will replace the Ethereum version with a VM that can be compatible with more programming languages.
Coinmama has recognized the interest in Qtum and decided to list it on our exchange for many of the reasons above. Qtum is available today for our valued customers and the decentralized cryptocurrency can be purchased instantly with our assorted packages.